There are many reasons why I love Louis Vuitton (the accessiories, the dresses...) but the bags aren't one of them. Of course, they look elegant but sadly for me, they are original leather. But that does not mean I don't admire the Louis Vuitton bags's ads!
Putting the regular model-and/or-current-starlet-for-campaings trend aside, the legendary fashion house with the legendary bags (have you noticed that in Titanic /1997/ Kathy Bates's character, Molly Brown got on board with Vuitton bags as well? Yes, the name Vuitton equals luxury and elengance...) decided do create some not-so-usual ads.


A while ago, there was Catherine Deneuve. The French actress is just as ageless as the brand so it was a perfect match.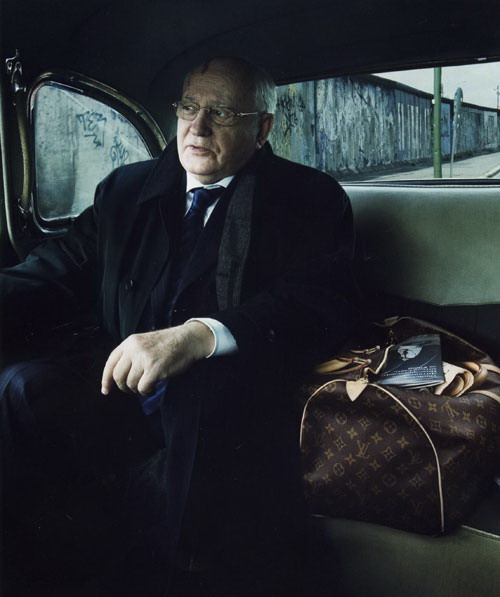 Then, as far as I remember at same time as Deneuve, they had former Soviet president Mikhail Gorbachev. The perfect way to prove Vuitton is not only for celebrities, it's for everyone.


And once our dear Marc Jacobs decided to show his brand is adored by politicians, members of the elite and Hollywood stars as well (remember the gorgeous Scarlett Johansson), he thought it might be time to add rock stars to the list. And who else would be a better model than the man from The Rock Band, Rolling Stones. So here's Keith Richards, shot by the brilliant Annie Leibovitz and though at the first glimpse they seem an odd couple, at the second one it becomes obvious it was meant to be.