Celebrities have always been muses to designers and mere mortals so it's no wonder that when naming their latest bag, the greatest names turn to the most famous (and inspiring) names. Here is a short list of the bags that carry the name of a star.
1.

The Hermès Birkin Bag




It is probably the most famous bag ever (even if it shares the imaginary throne with Chanel's 2.55), the symbol of luxury, the one that is so coveted that there is a waiting list for it that is over two years. Though it is considered an "It bag", you don't have to worry - it will never, ever go out of style and even if the price starts at $7,500, it's quite possible to think of it as an investment: the price of a Hermès bag increases with time.
Below, the muse:


2.

The Marc Jacobs Stam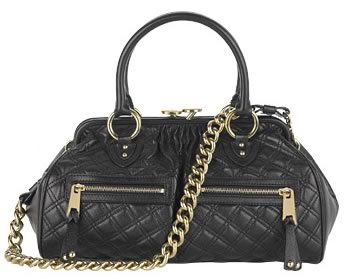 He is the most famous and popular young designer, the one almost every fashionista mentions when asked about their favourite creators. She is the Canadian supermodel who intoxicates everyone, male or female with her ice blue eyes. And there is the bag that looks good in the hands of a starlet, a teenager or a stylish business woman as well. It's much cheaper than a Birkin (costs about $1,300) but even if it's been around for a while, I'm not sure it still will be "in" 20 years from now.


3.

Kooba Sienna




It is said to be

the

bag of boho chic, named after the queen of boho chic (even if she dislikes this title). Miss Miller herself was seen with her Kooba many times - no wonder why her followers (e.g. Great Britain's women and thousands of others) are dying for it.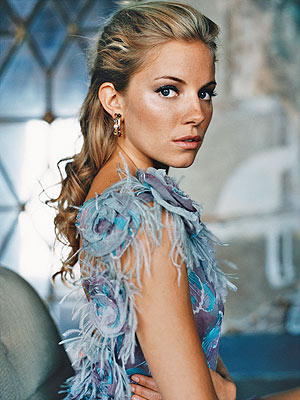 4.

Alexander McQueen Novak




McQueen is a desinger known for creating controversial and experimental items but his Novak bag (after actress Kim Novak, heroine of Alfred Hitchcock's Vertigo) is rather classic. The simple yet fabulous design led to a Novak bag craze, especially since originally there were only 200 bags made.


5.

Hermès Kelly




The fashion house is known for offering flawless and timeless elegance and their Kelly bag, dedicated to Grace Kelly is a perfect example. Its clean structure makes it desirable for wealthy ladies who also see it as an indicator that says without words: I am rich and I have power.


6.

Mulberry Agyness




It was only a question of time when someone decides to baptise a bag "Agyness" since Deyn is not only the "girl of the moment", she is the most popular supermodel nowadays. From NYC to London and Tokyo, everyone seems to have a crush on her and her interesting style but I think the Agyness Bag is not extravagant enough to bear her name.