Though Godard once famously stated culture was war and he wanted to destroy it, he can't help but have a major part in popular culture (and even in high culture), if not for his whole life and art, then for Breathless. The movie came out in 1960 but was banned in numerous countries. Though French movies usually scare the hell out of me - I dislike starting to watch them, I am so afraid of them being too new wave (even the old ones), too hardly understandable, even for me who understands things no one else does around me -, it turns out I kinda like them, so maybe it's time to change my mind.


Breathless is very bohéme and funny, it's extremely good. Paris in the 1960s-1970s could be pretty good to live in, youngsters were hippies in a way but were too French to dress that ridiculously, so basically, they were stylish rebels.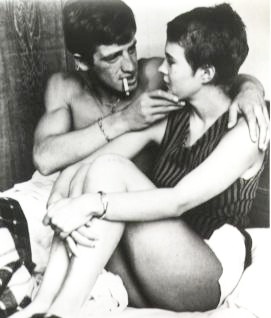 It also warms my heart that Michel, the 'hero' of the movie uses the name Laszlo Kovacs as an alias - and it is a very usual Hungarian name, something like Johm Smith for Americans - there are hundreds of men called Laszlo Kovacs.
It's full of great quotes (for example, "it's silly, but I love you. I wanted to see you, to see if I'd want to see you
").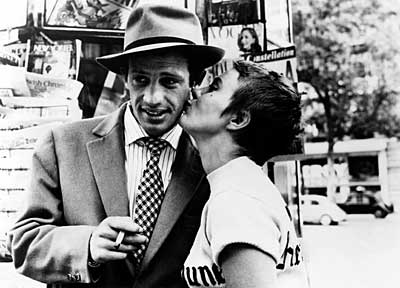 I won't tell you what the movie is about, but I do suggest you all to watch it - avantgarde, chic, witty and entertaining. Need more?