A while ago I watched Peter Jackson's Lovely Bones. The movie itself was quite beautiful and dreamy but I wouldn't say it was a masterpiece. However, Mark Wahlberg was genious - an unforgettable performance!
I have always considered him a talented actor, ever since I saw him in The Basketball Diaries but I firmly believe that for this particular role - he plays a father who loses his daughter, in brief, sans the magical part - he should have at least get a nomination for an Oscar. Especially since this year's nominees were mostly there for some lousy job (of course there were outstanding exceptions, think Christoph Waltz or Stanley Tucci, who actually got nominated for this movie).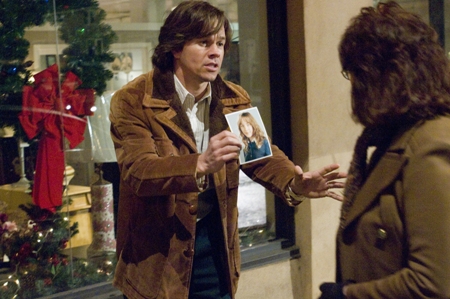 But before you think I'm suggesting Mr. Wahlberg is the only reason to watch this movie, let me tell you that the actors are all wonderful - Susan Sarandon, Rachel Weisz, Saoirse Ronan... But what Wahlberg gives none of them can surpass.