I love the Oscars so much I've been staying up all night to watch it for years (the show begins at aroun 2:00 am here in Hungary). I couldn't say why I am happy to give up sleep once (okay, with the Golden Globes, twice) a year, I think the answer complicated - to see my favourite stars in all their glory, to hear the host fool around (by the way, kudos to Jon Stewart for the show, it was hilarious and wonderful, just like for the first time) and last but definitely not least, to see great artists accept that well-deserved and wanted golden statue.
This year, I am happy to say that I'm satisfied with the results.
I crossed all my fingers for Spanish darling Javier Bardem whom I have admired since Mar adentro (not to mention Before night falls that had earned him his first nomination) and I can't wait to see him in Woody Allen's next project. It was touching to see him win, it was obvious how much it meant for him and if you watch him in No country for old men (I recommend you to watch it, excellent movie) you know he deserved it probably more than anyone. It is rare for me to say a character is really frightening but his most of the time speechless serial killer role was uncanny.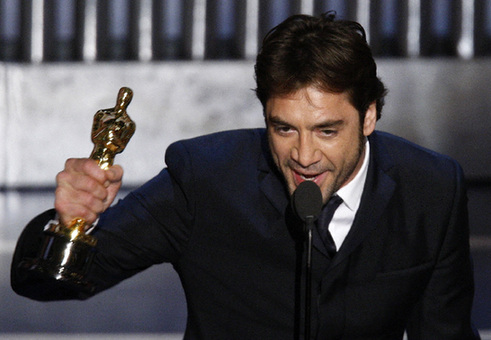 Then there were the Coen brothers who were lucky enough to win three Oscars for the aforementioned No country for old men. Their movies are always thought-provoking masterpieces (think The man who wasn't there or Fargo) and No country... is not an exception.
Though my heart is bleeding for Johnny Depp (he really, really should win an Oscar!), my only comfort is that he reportedly hates to speak in front of an audience and that Daniel Day-Lewis deserved it as well. I have to say, he is too good in almost everything, too bad I don't get to see him in more movies (but In the name of the father is unsurpassable).


As for the ladies, I was delighted to witness Marion Cotillard's triumph for La vie en rose. She was a fantastic Édith Piaf and she's so nice and shy it is basically impossible not to like her.


Of course I can't ignore fashion... My favourites were Marion Cotillard and Vanessa Paradis - she is always so beautiful at the Oscars (and other events) she outshines many of the A-list stars.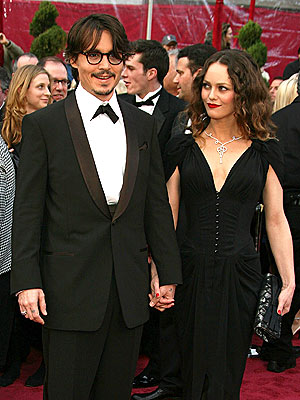 Finally, Mr. Jon Stewart himself, because I love him so much I couldn't stop myself from posting a picture of him...